We are a dedicated and passionate group of clinicians – licensed mental health clinicians, psychologists, and social workers - who have chosen to work in mental health because we know how important it is to support emotional health and well-being.
Our mission is the bedrock of everything we do and is to offer compasionate, world-class, evidence-based, affordable, and responsible healthcare services that exceed the expectations and needs of the people and communities we serve. Patients have confidence they will find healing and hope. Healthcare providers work in a cooperative and efficient environment that is laser-focused on excellent patient care. Patients are treated in a compassionate manner. Healthcare providers share our values and are rewarded.
Adhere to the highest professional standards.
Put client interests ahead of the clinic's.
Observe the highest ethical standards.
Preserve client confidences.
Maintain an independent perspective.
Manage clinic resources cost-effectively.
Strive to significantly improve our clients' functioning.
Bring innovations in clinical practice to the forefront.
Create an unrivaled environment for exceptional people.
Be nonhierarchical and inclusive.
Sustain a caring clinic.
Adhere to evidence-based practices.
1100+
No. of Psychological Consultation Hours
+
Hours of Clinical Practice
Managing Director, Therapist & Founder
Stephen Velasquez, MBA, MSW, LCSW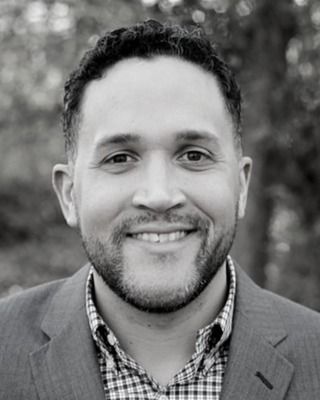 Mr. Stephen Velasquez is a passionate and values-driven clinical social worker that is adept at helping patients through difficult times — recognized by peers and patients alike for outstanding performance and dedication to patient care. He is committed to helping patients live better lives. Additionally, Stephen works with couples who wish to develop more loving and secure relationships. His approach is collaborative and tailored to meet treatment goals.
Stephen has held numerous clinical leadership roles in the public and private sectors.
Stephen's clinical training encompassed cross-cultural and multi-generational end-of-life clinical mental healthcare at Methodist Hospital and clinical mental healthcare at Ehrling Bergquist Hospital. He also completed a Post-MSW clinical social work fellowship at multiple U.S. Air Force Hospitals, which focused on family advocacy, substance abuse treatment and prevention, clinical mental healthcare, and clinical mental healthcare in primary care. He has held clinical appointments at numerous public and private sector hospitals. He has worked cross-culturally and multi-generationally with patients ranging from students to teachers to physicians to police officers to business leaders to military special forces members with a wide spectrum of psychological concerns. He regularly provides clinical, disaster mental health, and administrative, consultative services to healthcare clinicians, administrators, and key stakeholders in the public and private sectors. Stephen's professional interests include diagnosing and treating a broad spectrum of psychological problems, healthcare leadership, healthcare provider ethics, and providing clinical instruction to social work, psychology, physician assistant, and psychiatry interns.
Education:
MSW, Clinical Social Work, The University of Southern California
Post-MSW Fellowship, U.S. Air Force
Certification and Licensure:
Stephen is licensed to practice clinical social work in the State of Arkansas independently. He holds a Licensed Certified Social Worker (LCSW) license. LCSW is the highest level of Social Work Licensure in Arkansas.
---
Vice President, Technology
Daniel Boone, MBA, CISSP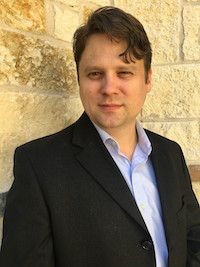 Mr. Daniel Boone spent 11 years in the IaaS and PaaS space in multiple roles at IBM Cloud, SoftLayer, and The Planet. Daniel specializes in large-scale global Cloud operations ranging from web applications, databases, servers, product management, and sales to security.
Daniel has held numerous leadership roles in technology.
Daniel has worked with thousands of companies including startups, Internet businesses, and most Fortune 500 companies. Industries have ranged from SaaS, nonprofits, and social media to banking. Daniel also has experience with mergers, acquisitions, and numerous department turnarounds. Daniel has also launched and managed many products and services.
---
Vice President, Human Resources
ERICA VELASQUEZ
As a passionate business leader, Mrs. Erica Velasquez inspires and motivates people and businesses to succeed! Erica brings focus to creating a culture that enables the achievement of the strategic business plans and supports colleagues in achieving their career-best with an employer of choice.
Previously served in the public sector, Erica defined and implemented business strategies to achieve sustainable growth and ensure customer satisfaction. Dedicated to establishing the right goals, culture, and vision and bringing them to life for the entire organization, including partners, they can operate efficiently and effectively and help customers drive business results
Over her 10+ years working in HR, Erica has managed HR strategies, repaired sub-performing initiatives, and consulted senior-level executives. She enjoys amplifying employee experiences and accelerated development. Her passion is to lead teams while building cultures that promote all individuals and early talents in leadership, diversity, inclusion, pay equality, and digital transformation. By leading with motivation and transparency, it is her goal to help individuals succeed through innovation.
Erica enjoys sharing her experiences as a leader, HR veteran, mother, and contributor for several innovation forums. She spends her spare time with her husband and children and is a family, Nebraska football, and fitness enthusiast. She holds a bachelor's degree from the University of Nebraska.