We are a boutique consulting organization that focuses on helping small businesses and non-profits, int the health and social space, maximize their potential.
We help organizations across the private, public, and social sectors create the change that matters. We have always helped our clients identify and set the direction toward their most important goals. Today, we go further: working together to turn these ambitious goals into reality.
From the C-suite to the front line, we partner with our clients to transform their organizations in the ways that matter most to them. This means embedding digital, analytics, and design into core processes and mind-sets; building capabilities that help organizations and people to thrive in an ever-changing context; and developing excellence in execution to ensure that actions translate into outcomes, quickly and sustainably.
Our work is founded on a rigorous understanding of every client's institutional context, sector dynamics, and macroeconomic environment.
We combine global expertise and local insight to help you create the change that truly matters.
Adhere to the highest professional standards.
Put client interests ahead of the firm's.
Observe high ethical standards.
Preserve client confidences.
Maintain an independent perspective.
Manage client and firm resources cost-effectively.
Improve our clients' performance significantly.
Follow the top-management approach.
Use our global network to deliver the best of the firm to all clients.
Bring innovations in management practice to clients build client capabilities to sustain improvement build enduring relationships based on trust.
Create an unrivaled environment for exceptional people.
Be non-hierarchical and inclusive.
Sustain a caring meritocracy.
Develop one another through apprenticeship and mentoring.
Uphold the obligation to dissent govern ourselves as a "one organization" partnership.
Our mission is to help our clients make distinctive, lasting, and substantial improvements in their performance and to build a great firm that attracts, develops, excites, and retains exceptional people.
We believe in Our clients and are committed to elevating our clients.
Solving the hardest problems requires the best people. We think that the best people will be drawn to the opportunity to work on the hardest problems. We build our firm around that belief. These two parts of our mission reinforce each other and make our firm strong and enduring.
We are a values-driven organization. Our values reflect the thinking of our founder, Stephen Velasquez who was a major force in shaping the organization. Our values have been updated in small ways to reflect the changing times. They inform both our long-term strategy and the way we serve our clients on a daily basis. We put aside one day a year to reflect as a group on what our values mean to both our work and our lives.
We incorporate evidence-based practices to ensure you are recieving the best value.
31+
Consulting Encounters
1239+
Options formulated for clients
Managing Director &Founder
Stephen Velasquez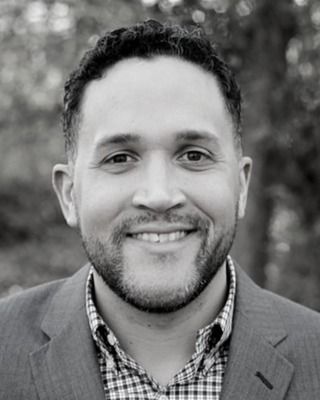 Stephen focuses on clinical-operations improvements, leadership strategies, strategic-growth endeavors, clinician engagement, capability building, and transformational-change programs. He works with clinics and health systems to develop and implement clinical interventions to improve the quality and efficiency of care delivery and reduce the cost of care.
---
Vice President, Technology
Daniel Boone, MBA, CISSP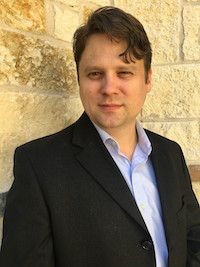 Mr. Daniel Boone spent 11 years in the IaaS and PaaS space in multiple roles at IBM Cloud, SoftLayer, and The Planet. Daniel specializes in large-scale global Cloud operations ranging from web applications, databases, servers, product management, and sales to security.
Daniel has held numerous leadership roles in technology.
Daniel has worked with thousands of companies including startups, Internet businesses, and most Fortune 500 companies. Industries have ranged from SaaS, nonprofits, and social media to banking. Daniel also has experience with mergers, acquisitions, and numerous department turnarounds. Daniel has also launched and managed many products and services.
---
Vice President, Human Resources
ERICA VELASQUEZ
As a passionate business leader, Mrs. Erica Velasquez inspires and motivates people and businesses to succeed! Erica brings focus to creating a culture that enables the achievement of the strategic business plans and supports colleagues in achieving their career-best with an employer of choice.
Previously served in the public sector, Erica defined and implemented business strategies to achieve sustainable growth and ensure customer satisfaction. Dedicated to establishing the right goals, culture, and vision and bringing them to life for the entire organization, including partners, they can operate efficiently and effectively and help customers drive business results
Over her 10+ years working in HR, Erica has managed HR strategies, repaired sub-performing initiatives, and consulted senior-level executives. She enjoys amplifying employee experiences and accelerated development. Her passion is to lead teams while building cultures that promote all individuals and early talents in leadership, diversity, inclusion, pay equality, and digital transformation. By leading with motivation and transparency, it is her goal to help individuals succeed through innovation.
Erica enjoys sharing her experiences as a leader, HR veteran, mother, and contributor for several innovation forums. She spends her spare time with her husband and children and is a family, Nebraska football, and fitness enthusiast. She holds a bachelor's degree from the University of Nebraska.